A new play by Lesley Delmenico, to be presented in London, is based on the transcript of a 1995 trial of a man accused of raping two prostitutes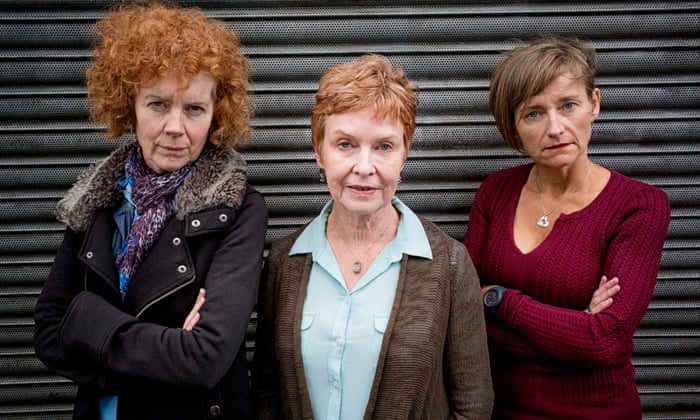 The first-ever private prosecution for rape in England and Wales is to be re-enacted in a new courtroom drama that exposes the extraordinary and dangerous lives of sex workers. The target of the 90-minute play, Pursuing Justice, which will be staged this weekend in London, is the inadequacy of the legal system. It is not so much a whodunnit as a re-creation of the suspense that built up over the weeks of a trial in 1995 of a man accused of raping two prostitutes at knifepoint. Will he be convicted?
When the first woman went to the police, an officer told her she had no chance of getting the case into court. Determined not to be ignored, she had the foresight to insist her complaint was recorded. A similar report the following year compelled detectives to investigate. Eventually a suspect was identified.
Similarities in the attacks suggested they were premeditated and the attacker might have struck a number of times. But the Crown Prosecution Service refused to bring the case to court on the grounds that there was "insufficient evidence for there to be a realistic prospect of conviction".
The message seemed to be that anyone who sold sex could not be a credible witness. Undeterred, and with the help of the English Collective of Prostitutes (ECP) and Women Against Rape (War), the victims eventually persuaded solicitors and barristers to launch a prosecution pro bono – giving their time and effort for free. It took three years to bring the allegations to trial.
The original court transcript, which ran to 171 pages, has been cut down and shaped by Lesley Delmenico, a US professor of theatre studies whose last project involved directing women in a play performed in a Mumbai slum.
Because the victims were forced to explain to the jury how and why they worked, the play sheds light on why prostitution exists. "It's always economic necessity," said Niki Adams of the ECP, who sat through the original hearing. "It's not a great job but it may be the best on offer. More than 70% of sex workers are mothers, usually single mothers."
In this case, the two women, identified only as Ms X and Ms Y, worked in a home counties town as visiting masseurs – with extra services provided. On both occasions when they were attacked, the manipulative client had given the wrong house number but came out to meet them.
"Both of their husbands gave evidence at the trial," explained Adams. "It was important for the jury to see that. One of them could not walk and his partner was working to buy him a proper electric wheelchair. The other husband had lost his job and their house was at risk of repossession."