English Collective of Prostitutes Latest News, Media coverage Crackdowns on street workers, Raids arrests and prosecutions, Wales
'It is terrifying that this is the police response to women's situation. Women are out there because poverty has increased – particularly in that area. People are really struggling,' says campaigner
Maya Oppenheim Women's Correspondent @mayaoppenheim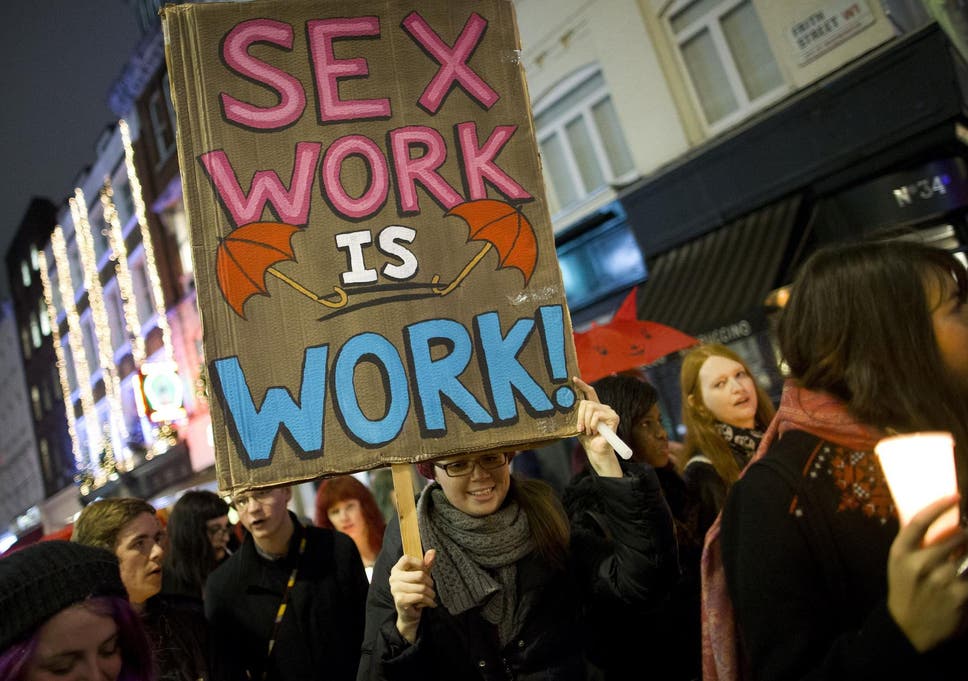 Police have been criticised for warning sex workers in Swansea that they could be prosecuted in a clampdown. Campaigners argued this would put the women in greater danger.
Sex workers who "refuse to engage" with support services could face action, South Wales Police said about Operation Jaeger which is targetting men and women engaging in sex work and those who exploit people selling sex.
But Swansea Women's Aid, an organisation which works with "high-risk female street sex workers", said it was "very concerned" about the force's stance and it could stop the women from engaging with the support its project offers.
It added that it was both angered and saddened that a woman could face prosecution due to a lack of engagement with the SWAN project, a charity it helps to run alongside Swansea Neighbourhood Policing Team and others, which seeks to redirect women away from sex work and provide them with support. Around 60 women currently receive support from the project.
It highlighted a" complete lack of understanding of the complexities involved," it said.
It is not illegal for individuals to buy or sell sex from each other in the UK but soliciting and sex workers working together as a group are illegal.
After police announced the "stringent enforcement", Swansea Women's Aid said the move "flies in the face" of protection for people under the Violence Against Women, Domestic Abuse and Sexual Violence (Wales) Act 2015.
"The solution to stopping the abuse of women is not by criminalising them. It is by holding the abusers to account," the charity's chief executive Lynne Sanders said.
The organisation added that the women they work with are "amongst the most vulnerable women in our society due to their life experiences, the daily abuse they face and the chaotic high-risk nature of the lives they lead."
Niki Adams, a spokesperson for the English Collective of Prostitutes (ECP) campaign group, said she had also heard from two women in their network who had been working in Swansea.
"They were speaking about the police being much heavier and harassing them. One woman was arrested but the other one was threatened with arrest," she told The Independent. "It is terrifying that this is the police response to women's situation. Women are out there because poverty has increased – particularly in that area. People are really struggling. A lot of women are going out there to literally get the money for the next meal."
Ms Adams said that women had been particularly badly hit by the government's austerity measures – citing the examples of benefit sanctions, the benefit cap and the bedroom tax. She said single mums had been particularly hit by homelessness.
She added: "For the police to respond by arresting women just makes it more difficult and dangerous for women. It is likely to increase attacks because women will end up taking risks and going with clients they would have previously avoided and working in isolated areas and not feeling able to come forward and report violent men.
"I saw the police said women would only be arrested if they had refused to engage with the substantial available support. Now while some of that support is very good and well-intentioned, it is not addressing women's actual need for a viable economic alternative for a different source of income."
The campaigner said mothers trying to feed their children were in need of more extensive, far-changing support than solely counselling or rehabilitation.
The ECP recently launched a campaign called "Make All Women Safe" for the decriminalisation of sex work. They argue sex workers often have to choose between keeping safe and possible arrest, or avoiding a criminal record and putting themselves in danger
The organisation previously told The Independent that increasing numbers of public sector workers were being forced to turn to sex work due to austerity measures and welfare cuts.
It said more women in public-sector roles were doing sex work to top up their income due to employers making no allowances for the fact they have children.
The warning came as the organisation released a report comparing sex work with other jobs commonly done by women. It found sex workers earn significantly more per hour than women working in other jobs – including those in public sector positions such as nurses and midwives.
Asked about Operation Jaeger, Superintendant Cath Larkman of South Wales Police said: "We continue to support vulnerable women and men and recognise that many engaged in sex work are extremely vulnerable, therefore every effort will continue to be made to protect, support and divert women and men away from this activity.
"Those that exploit sex workers remain our focus, however, it is clearly not acceptable for members of our community to be avoiding any particular area out of fear. Neither is it acceptable for sex acts to be carried out in public. In instances where sex workers continually refuse to engage with the wide range of support on offer and flout the law, one option we will consider is enforcement."
https://www.independent.co.uk/news/uk/home-news/police-swansea-sex-workers-prosecution-criticism-wales-a8872956.html